Integrated Digital Solutions Enhance Solid Oral Dose Medication Adherence Measurement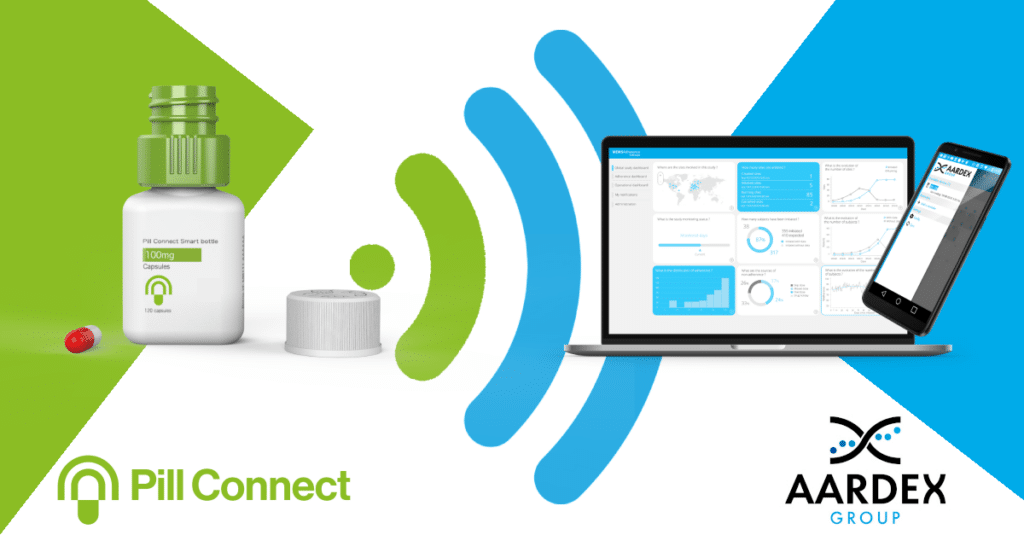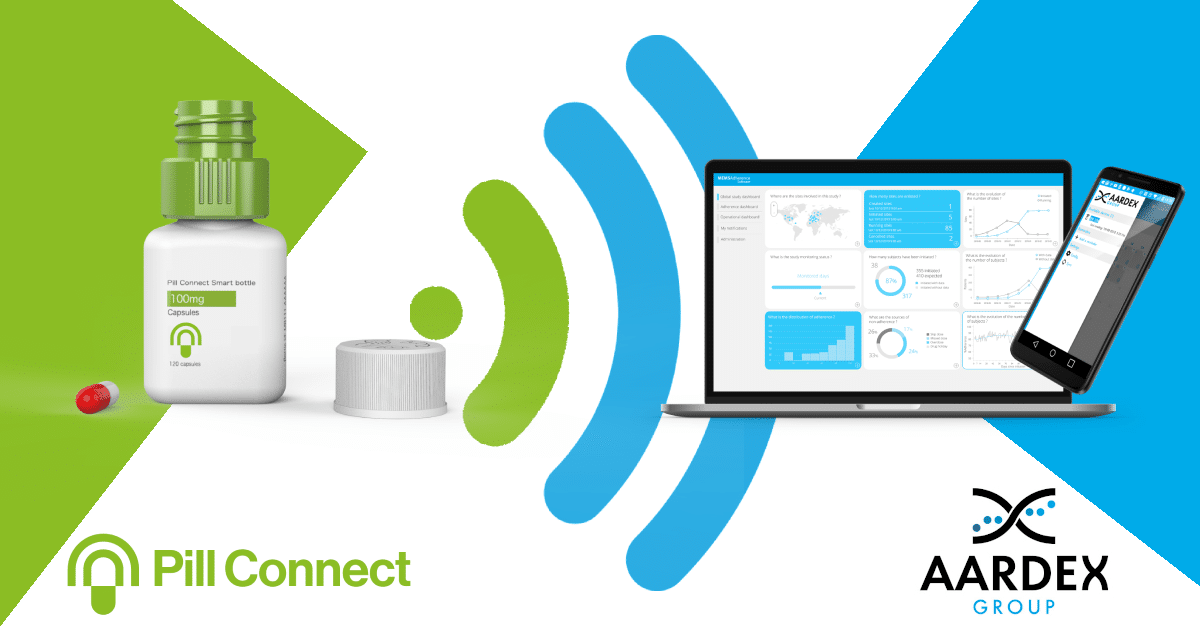 Liege, Februray, 02, 2021 – Belgium-based AARDEX Group, the world leader in medication adherence solutions, today announced a strategic partnership with Pill Connect Ltd, an English company specializing in the design, development and manufacture of innovative medical devices for dispensing solid oral dose medication. The collaboration will link AARDEX's proprietary Medication Event Monitoring System (MEMS®) with Pill Connect's add-on solutions for drug delivery devices. The combined system has significant potential to radically influence patients' adherence performance.
Through this strategic alliance, AARDEX will reinforce its comprehensive portfolio of smart solutions and connected devices available to effectively measure and manage medication adherence for patients and healthcare providers. There are significant benefits to be gained from ecosystems that seamlessly measure and analyze patient adherence to medications in clinical trials. The successful management of this is supported by research settings and professional healthcare systems. The first initiative will integrate Pill Connect's smart dosing system with AARDEX's MEMS Adherence Software (MEMS AS®) for medicines delivered in solid oral dose form. The collaboration will start in academic research, followed by drug development clinical trials, and then extended to commercialized drugs and real-life conditions.
David Dalla Vecchia, CEO and Financial Lead of AARDEX Group, commented, "Smart packaging is one of the most reliable ways to accurately measure, describe, manage and influence patient adherence in relation to medication. It highly correlates with patient behaviour, making the results highly valuable. It is a proven way to minimize risk while being a seamless experience for patients. The objective is to support an unbiased and precise measure of medication adherence in key therapy areas, not only for commercialized drugs and real-life conditions, but also clinical trials and drug efficacy. This partnership will also be pivotal in enhancing the impact of academic research findings."
James Burnstone, CEO of Pill Connect Ltd commented, "Managing patient compliance can make the difference between failed and successful clinical trials. The combination of Pill Connect's smart dosing systems with the AARDEX MEMS AS® system ensures the precise capture and analysis of data for clinical trials and adherence monitoring. We are delighted to be collaborating to bring these solutions to our customers. For clinical trials, the integration of this kind of tool will improve the speed and accuracy of medication adherence assessment and intervention efficacy and potentially decrease the rate of unnecessary mediation, bolstering success at every level."
AARDEX is passionate about continuously innovating data-driven medication adherence solutions to enhance digital therapeutics and patient empowerment. Evidence-based digital adherence monitoring systems can help improve clinical results and conclusions, maximizing the chances of success in clinical trials. Sponsors can improve drug efficacy by managing patient adherence to the study medications and pharma companies can reliably and seamlessly monitor and address patient medication adherence, minimizing risks of trial failure or costly adjustments.
***
About AARDEX Group                                                                                                        
AARDEX Group is the world leader in digital solutions to measure and manage medication adherence. With operations in Belgium, Switzerland and the U.S., AARDEX develops and markets digital solutions for adherence-enhancing strategies in clinical trials, research settings, and professional healthcare systems. AARDEX is the central actor of a complete ecosystem that combines its MEMS® Adherence Software with a wide range of smart packages and devices that measure patient adherence across all routes of drug administration. AARDEX' vision is to continuously innovate in data-driven medication adherence solutions to enhance digital therapeutics and patient empowerment.
About Pill Connect Ltd
Pill Connect Ltd is a health technology company based in Manchester, UK developing smart solutions to improve patient care. Pill Connect's smart dispensing system which aims to improve and monitor patient adherence, concluded its first clinical trials in 2019.
For Media Enquiries:
On behalf of AARDEX Group
Sophie Beattie
Email: sophie@discovery-pr.com