Medication Monitoring System
MEMS® Helping Hand Medication
Monitoring System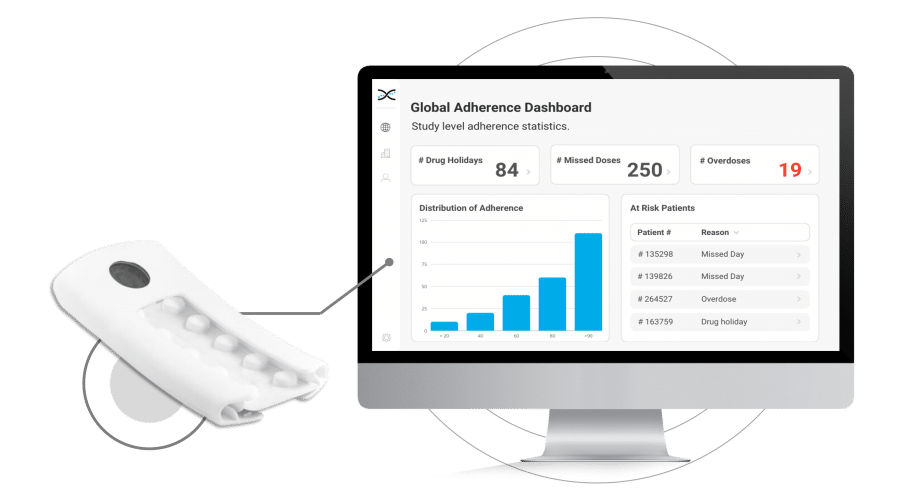 The Helping Hand is a groundbreaking medication monitoring system specifically designed for use in clinical trials. Featuring sophisticated integrated microcircuit technology, the Helping Hand meticulously records the date and time when the blister pack is removed from the reusable sleeve. This innovative approach to medication monitoring ensures accurate data collection, providing invaluable insights into adherence. With the Helping Hand, researchers can rely on precise and dependable information, ultimately enhancing the overall quality and reliability of clinical trial results.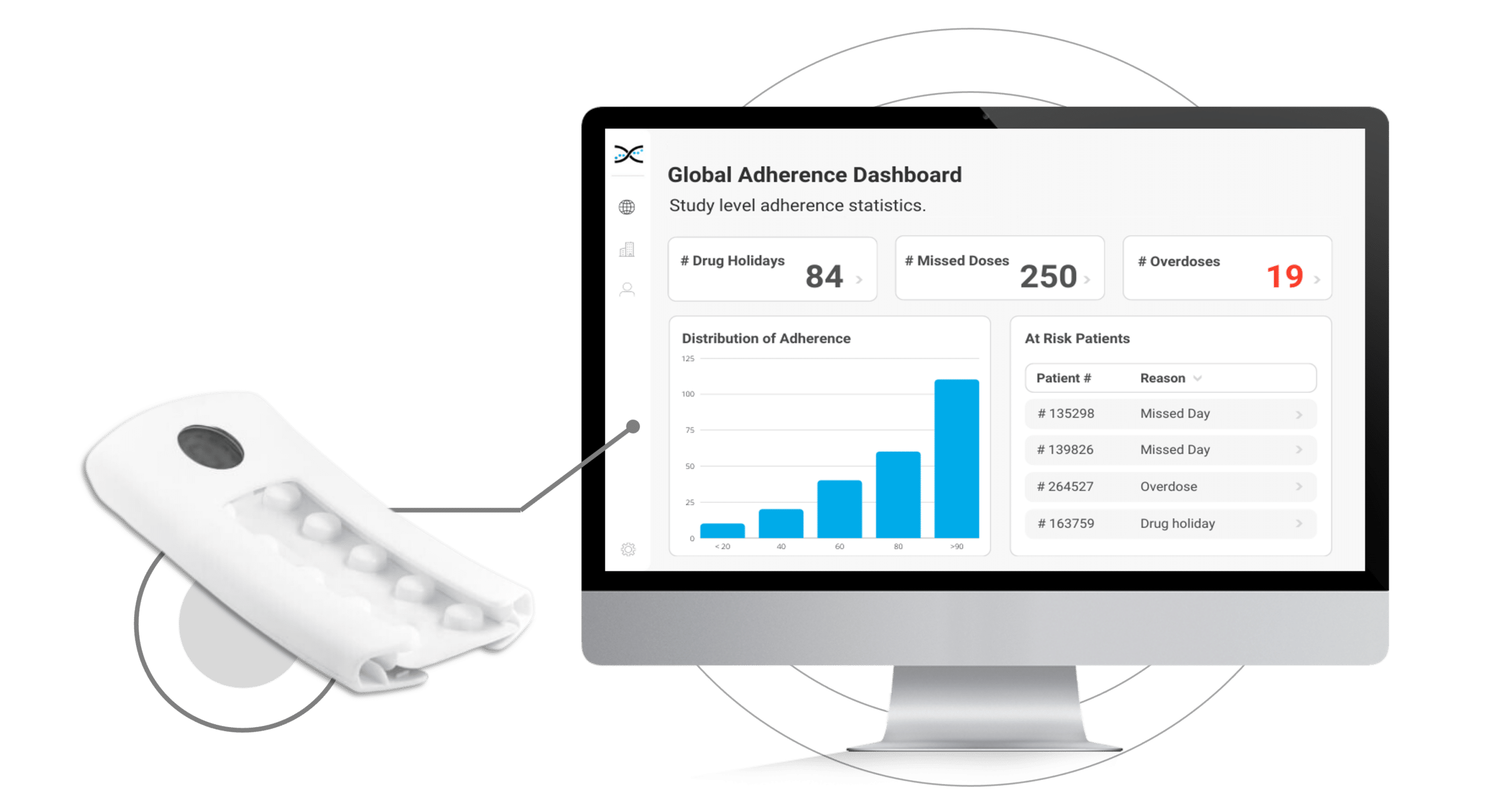 The Most Precise Medication Monitoring
System for Trials
Helping Hand is a specially designed plastic sleeve that works in tandem with blister packs to provide an effortless way to monitor adherence. Its innovative and participant-centric design has made it a preferred solution for pharmaceutical companies seeking to enhance adherence and minimize the risk of trial failure. Whether conducting a large-scale clinical trial or a small pilot study, Helping Hand is the perfect tool to ensure patients take their medications as directed every time.

Helping Hand's efficacy is further amplified by its integration with our medication monitoring system, MEMS AS®. Together, these solutions create a comprehensive approach for measuring and managing adherence. By blending the user-friendly interface of Helping Hand with the analytical prowess of MEMS AS, investigators can access real-time adherence insights that allow them to identify and address adherence concerns before they escalate.
Real-Time Medication Monitoring.
Helping Hand offers an all-in-one solution for clinical researchers to monitor medication adherence by facilitating connectivity with our proprietary Medication Adherence Software, MEMS AS. The user-friendly software includes pre-built dashboards and ranked lists that enable researchers to track adherence patterns by participant, site, and study. With these valuable insights readily accessible, researchers can proactively identify adherence issues and take appropriate measures to help participants.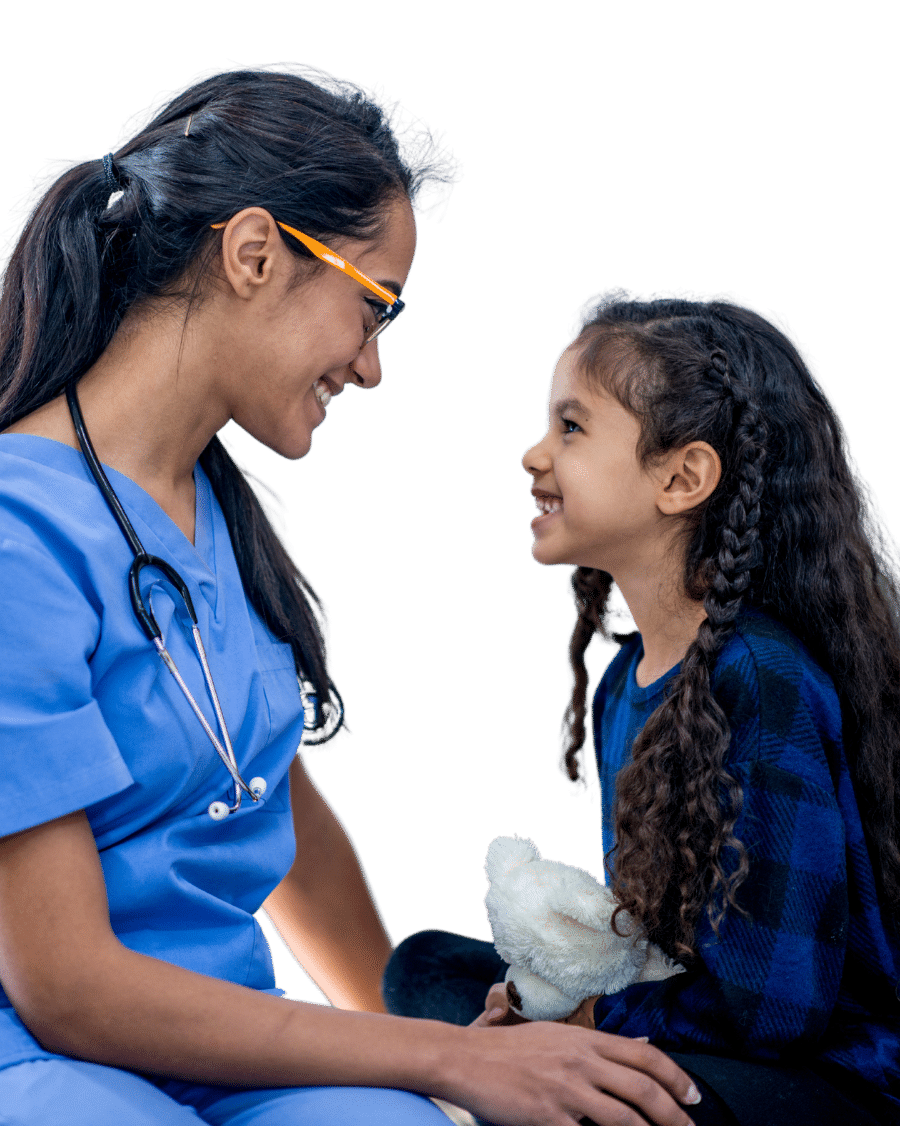 Guaranteed Accuracy and Reliability.
In comparison to traditional adherence monitoring methods such as pill count, self-report, and PK sampling, our approach provides exceptional accuracy and a range of additional features that distinguish it from the rest. Our research has demonstrated that tools like the Helping Hand achieve an impressive 97% accuracy rate in tracking and collecting participant medication events, whereas PK sampling can only attain 70%, pill count 60%, and self-report a meagre 27%. With our cutting-edge medication solutions, researchers have access to highly precise data that informs safety and efficacy calculations, empowering them to make informed decisions about patient care.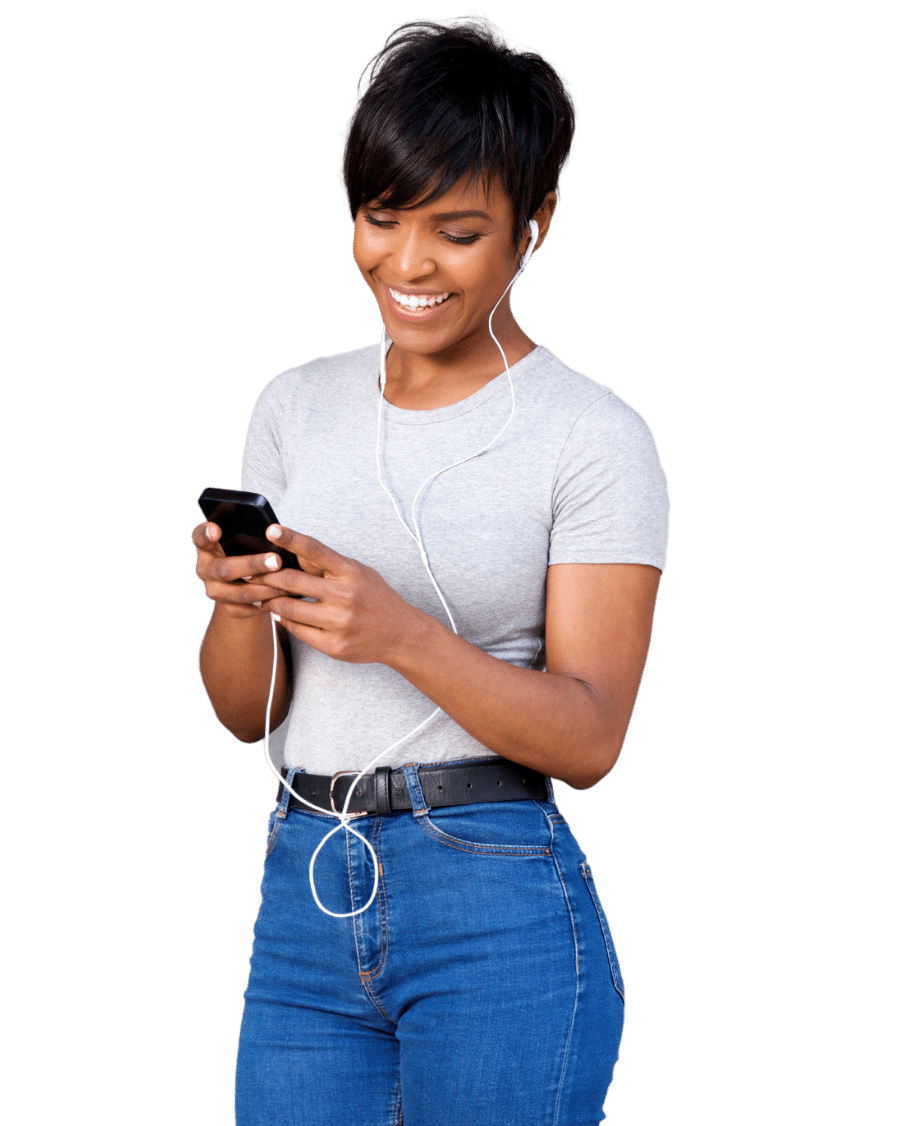 Adherence Enhancing Mobile App.
To optimize participant outcomes and maintain research integrity, it is crucial to eliminate barriers to medication adherence in clinical trials. We understand the significance of user-friendly solutions that impose no burden on participants, only requiring them to take their medication as directed. Our solutions also provide participants with access to MEMS®Mobile, a convenient app that enables them to schedule medication reminders, assisting them in adhering to their dosing regimen. With our patient-centric approach to medication adherence, we endeavor to empower participants and help them attain better outcomes.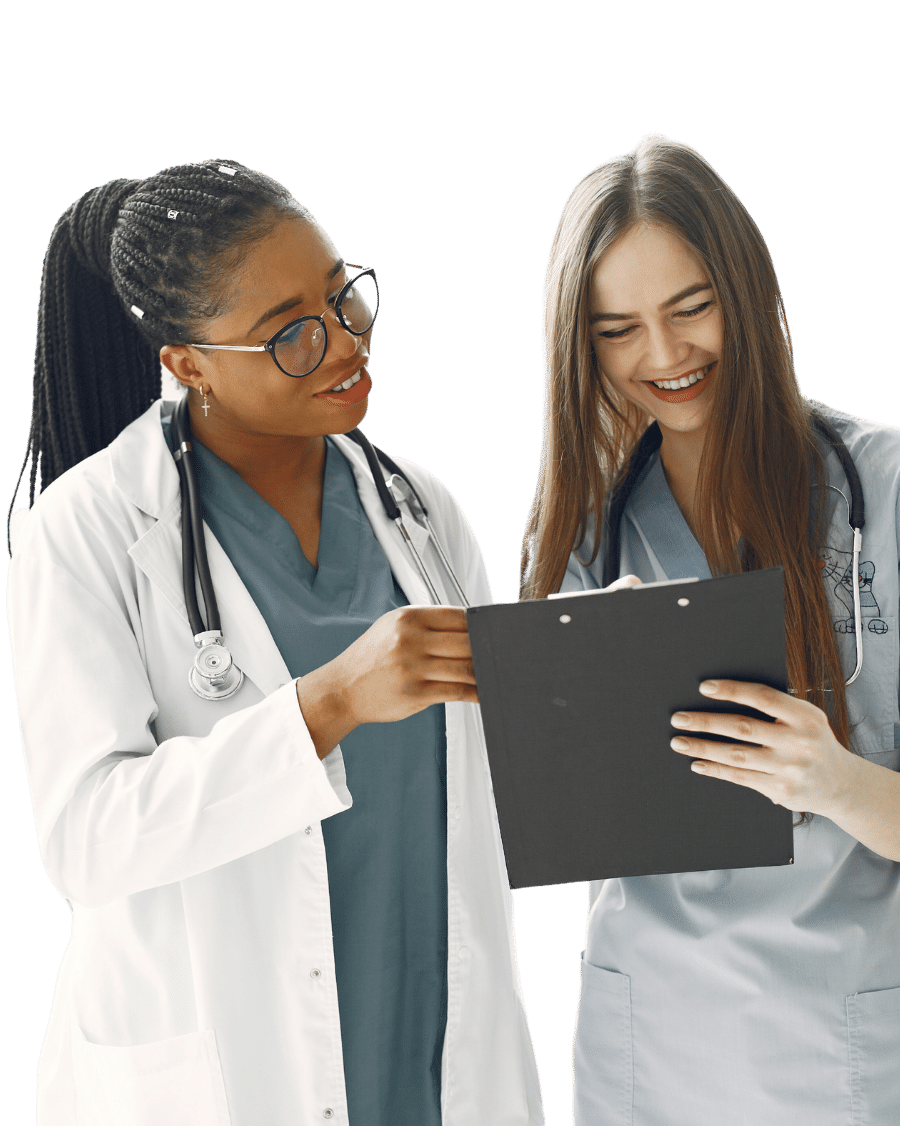 The Helping Hand has received the CE mark, signifying that it adheres to the essential health and safety requirements established by the European Union. This certification validates that the Helping Hand has undergone rigorous testing and complies with the most stringent standards for medical device safety and performance. Consequently, researchers can rely on the reliability and precision of the MEMS Cap when monitoring medication adherence in clinical trials. The CE mark also showcases our unwavering commitment to ensuring the safety and efficacy of our products, providing reassurance to both participants and sponsors.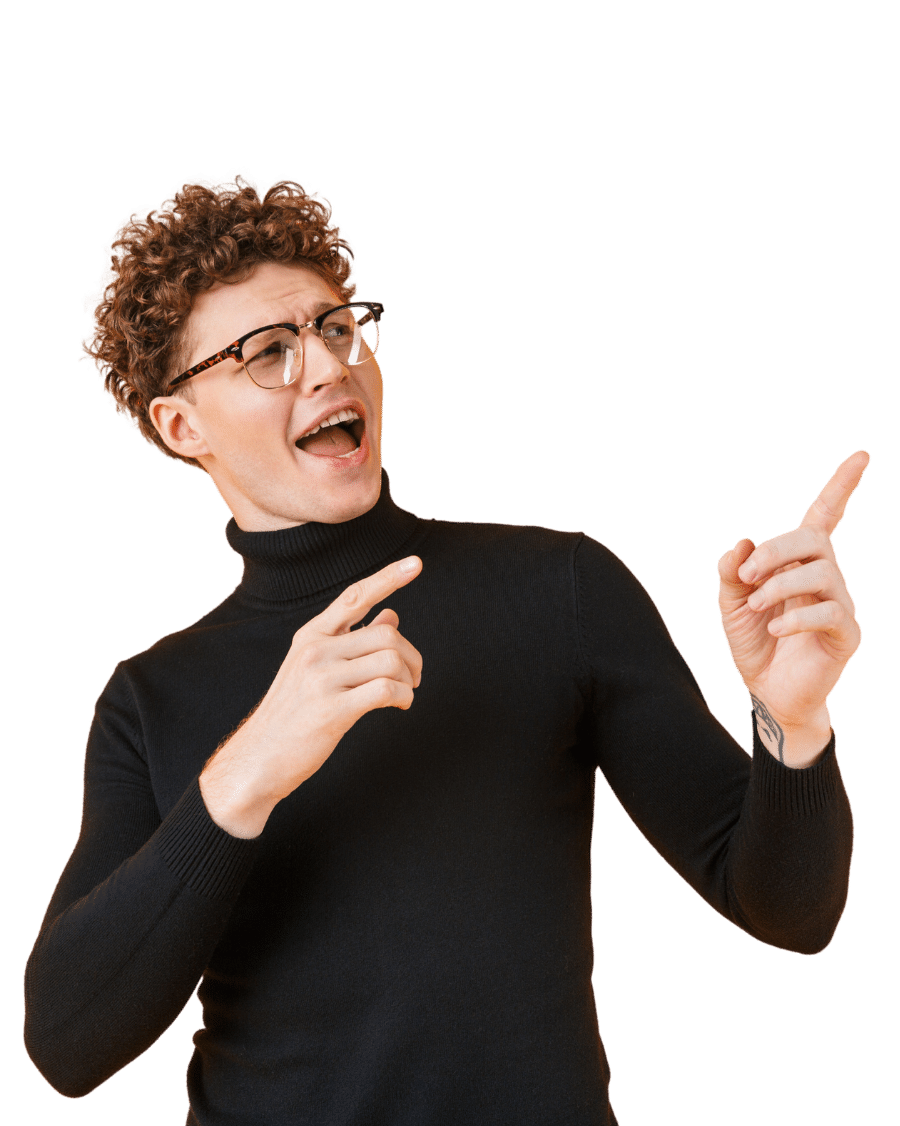 Approach Backed by the FDA.
The FDA's guidance, known as "Enrichment Strategies for Clinical Trials to Support Determination of Effectiveness of Human Drugs and Biological Products," emphasizes the criticality of prioritizing medication adherence in the research industry. As part of this initiative, the FDA recommends leveraging medication monitoring systems to motivate patients to adhere to their prescribed medication regimen. By utilizing technology in this way, researchers can adopt a proactive approach to medication management, delivering more personalized and effective care.

The Go-To Solution for Pharma Companies
Some of the world's leading pharmaceutical companies have embraced our medication adherence solutions. From global giants to niche players, these organizations have recognized the value of our innovative solutions for enhancing medication adherence, reducing costs, and improving patient outcomes. It's an honor to partner with these remarkable brands, and we're proud to contribute to their efforts in advancing healthcare.
Connect with an adherence expert.
A medication monitoring system is a technology-based solution that helps track and manage medication adherence. These systems use various methods, such as electronic pill bottles or blister packs, to monitor when a patient takes their medication and provide reminders if doses are missed. Some medication monitoring systems, like AARDEX Group's, can also transmit data to researchers or trial coordinators, allowing them to track adherence remotely and intervene if necessary.
Medication monitoring systems are like having a GPS navigation system for a road trip. Just as a navigation system helps guide drivers along the route and alerts them if they make a wrong turn or take a different route, a medication monitoring system can guide patients through their medication regimen and alert them if they miss a dose or take the wrong medication. Additionally, just as a navigation system allows the driver to track their progress and make adjustments along the way, a medication monitoring system can provide data to researchers, allowing them to track adherence and intervene if necessary to keep the trial on track.
To date, AARDEX Group's technology has been deployed in over 1,000 clinical trials.
WEBINAR WITH MERCK & BIOGEN
Mitigating the Risk of Poor Adherence in Trials
Watch this live recording with adherence experts from Merck & Biogen to learn about their approach to mitigating the risk of poor adherence in trials.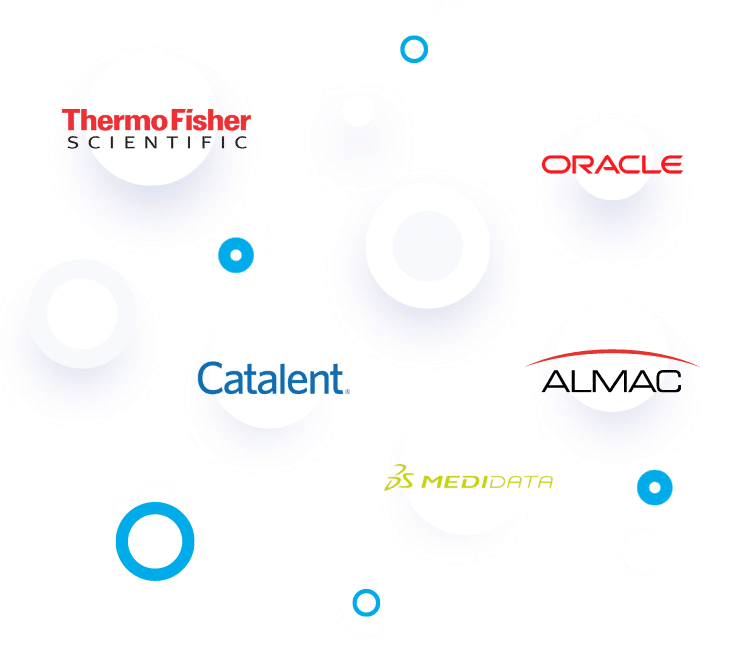 Collaborating for Safer, More Efficient Trials.
By combining technology and partnerships, we are revolutionizing how medication adherence is monitored in clinical trials. Our unique adherence ecosystem brings together leading medication adherence packaging and devices and DCT, IRT, and EDC vendors, CROs, and CMOs to drive innovation.