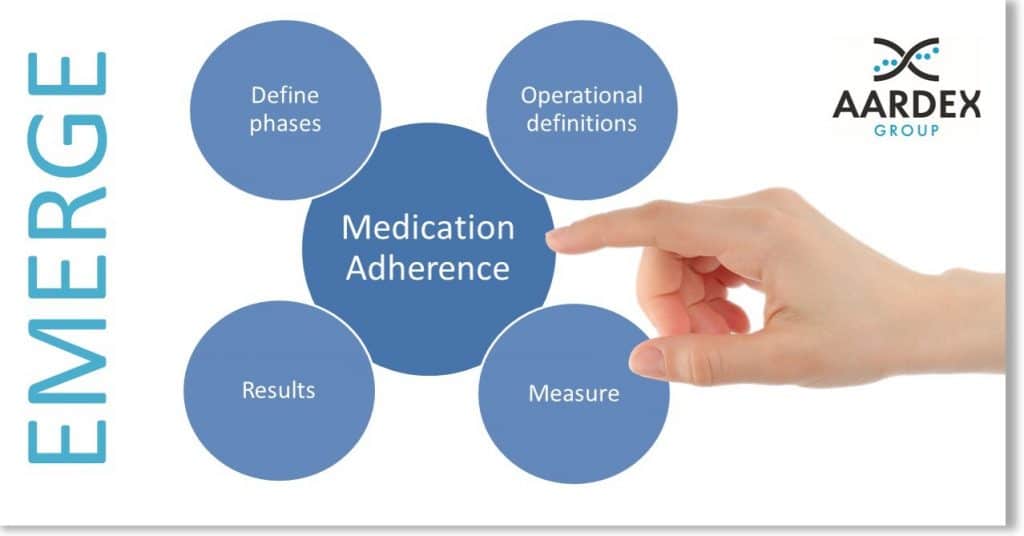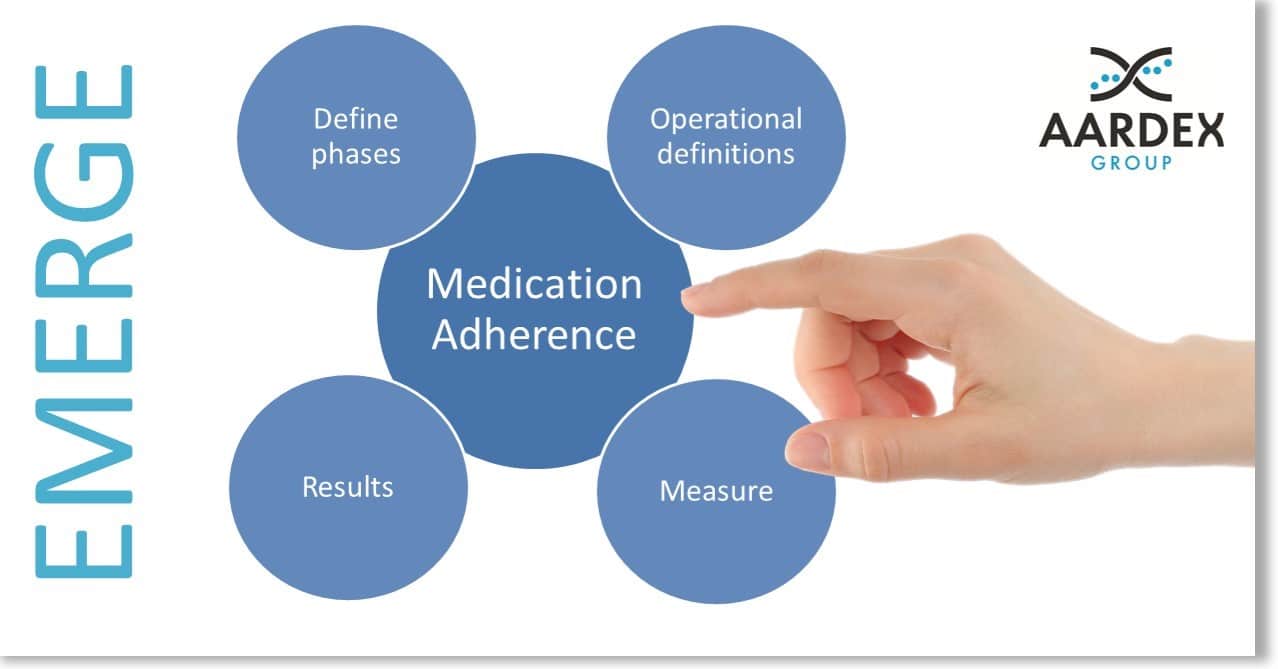 Recently, the FDA (Mar 2019) and the EMA (Feb 2020) have finalized guidances to monitor and mitigate the risk of patient non-adherence to the treatments tested in clinical trials.
Under the auspices of the International Society for Medication Adherence (ESPACOMP), an international panel of experts established a set of reporting guidelines (EMERGE). In this newest publication, the authors contextualize the principles of EMERGE to provide critical considerations for selecting the optimal solution to manage medication adherence in clinical trials.
To comply with those new recommendations, sponsors are moving towards digital medication adherence platforms powered by smart pharmaceutical packages that automatically compile dosing history data.
Bernard Vrijens, Scientific Lead of AARDEX Group, is enthusiastic to collaborate with different organizations (e.g. sponsors, CROs, CMOs) to facilitate the implementation of this approach based on long-standing experience in analyzing adherence data issued from adherence-informed clinical trials.
Medication adherence in drug trials is suboptimal, affecting the quality of these studies and adding significant costs. Nonadherence in this setting can lead to null findings, unduly large sample sizes and the need for dose modification after a drug has been approved.
Despite these drawbacks, adherence behaviors are not consistently measured, analyzed or reported appropriately in trial settings. The ESPACOMP Medication Adherence Reporting Guideline (EMERGE) offers a solution by facilitating a sound protocol design that takes this crucial factor into account.
This article summarises key evidence on traditional and newer measurements of adherence, discusses implementation in clinical trial settings and makes recommendations about the analysis and interpretation of adherence data. Given the potential benefits of this approach, the authors call on regulators and the pharmaceutical industry to endorse the EMERGE guideline.
---
Eliasson L, Clifford S, Mulick A, Jackson C, Vrijens B. How the EMERGE guideline on medication adherence can improve the quality of clinical trials.
Br J Clin Pharmacol. 2020;1–11. https://doi.org/10.1111/bcp.14240