OCT-2016 : Successful measurement-guided Adherence-enhancing intervention in HIV pre-exposure (PrEP) in low-resource settings
Oral presentation abstract
Objectives
Prophylactic use of antiretroviral drugs against infection with the human immunodeficiency virus (HIV) among individuals negative for HIV who are at high risk of being infected, is called pre-exposure prophylaxis PrEP and constitute a cornerstone for HIV eradication programs. The effectiveness of orally administered PrEP is however strikingly dependent on subjects' adherence to the once daily dosing regimen. In this context, several projects in Sub-Saharan Africa and India have been implemented to test the feasibility, scalability and effectiveness of measurement-guided adherence-enhancing interventions in resource-limited settings.
Methods
Reliable and precise measure of medication adherence to PrEP using Medication Event Monitoring System (MEMS®) was provided in Kenya, Senegal, Nigeria, and India for HIV-prevention in high-risk populations. MEMS® records, in real-time, the date and time of each opening of a medication package as a proxy for medication ingestion. The resulting dosing history data is then used as individual feedback, at point of care, in a focused discussion between the health service providers and the subjects. The effect of this adherence-enhancing intervention is quantified and tested using longitudinal logistic regression models.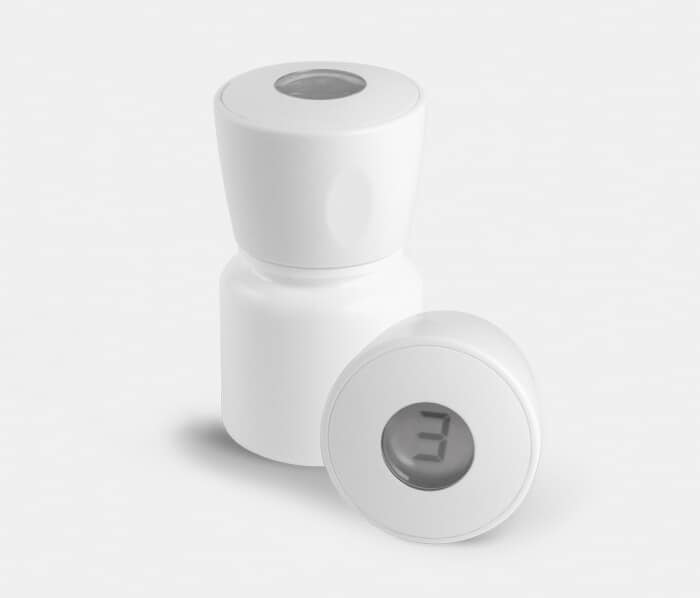 Results
The program is currently initiated in 4 centers located in the vicinity of Dakar, Senegal (N=161) and 5 centers in Nairobi and in remote locations by the Victoria Lake, Kenya (N=786). As of June 1st 2016, 457 subjects have baseline adherence data available. On average, 61% of the subjects take their daily medication as prescribed, with large disparities between centers ranging from 46% to 78%. Among them, 258 (56%) subjects have post-intervention adherence data highlighting an average 13% increase (p<0.001) in daily percentage of adherers.
Conclusion
These preliminary results are encouraging and suggest the feasibility and effectiveness of measurement-guided adherence-enhancing intervention based on MEMS<sup>®</sup> monitoring and feedback in resource-limited settings.